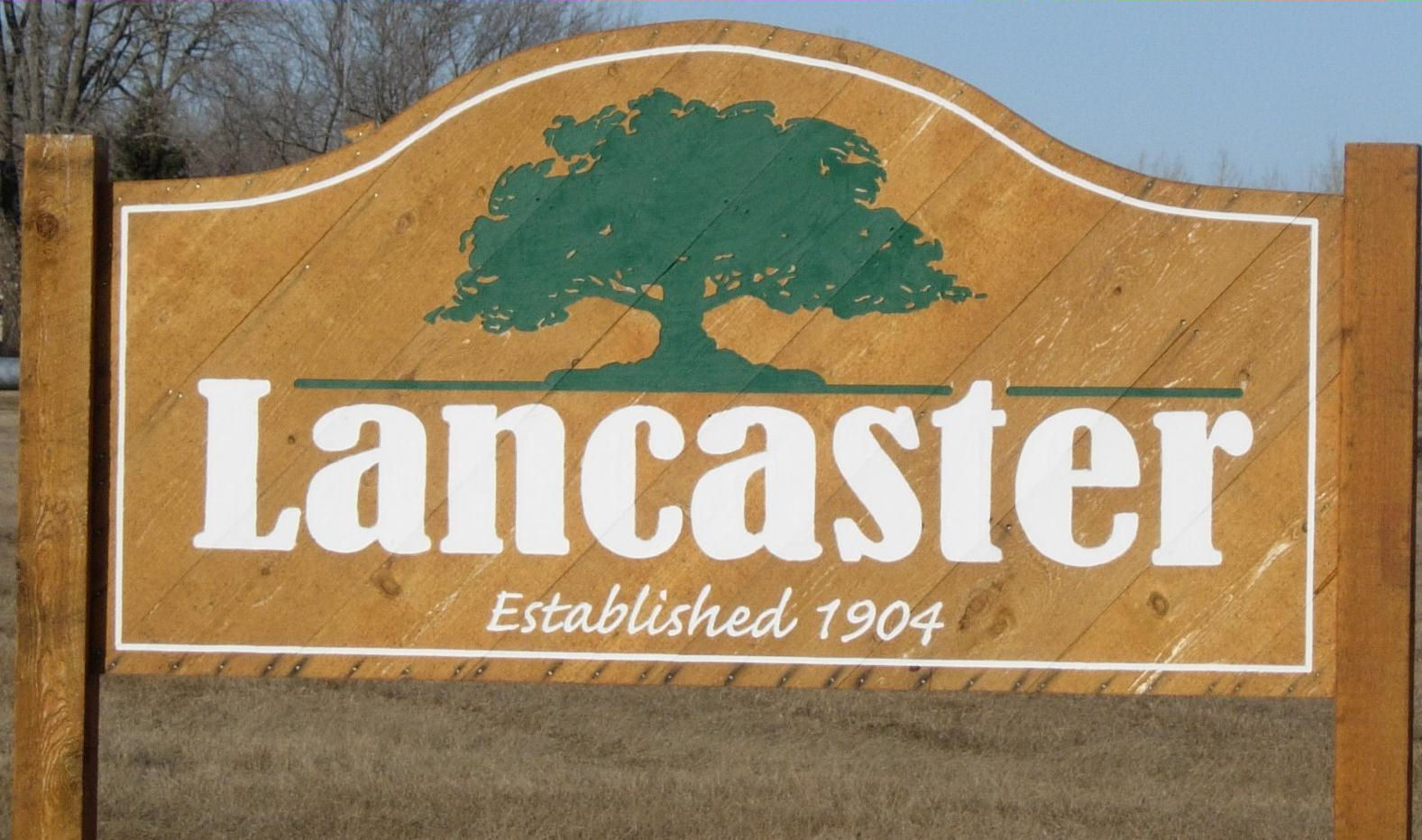 CITY OF
LANCASTER,
MINNESOTA
LANCASTER CITY COUNCIL SPECIAL MEETING PROCEEDINGS
The Lancaster City Council met for a Special Meeting to discuss selling backlots in Lancaster Addition to Lancaster on Friday, June 17, 2016, at 5:00 P.M. in the Lancaster City Hall. Members present were Mayor, Michael Olson; council members Mary Barron, Luke Nordin and Tom Sebenaler. Jim Hilman was absent. Also present was Greg Peterson.
Council is meeting to continue the discussion from June 8, 2016 Regular Council Meeting in regards to selling the backlots in Lancaster Addition that Greg Peterson and Richard Hilman have requested purchasing in order to build new homes on the lots they would like to purchase on third street. Sebenaler obtained estimates for extending water and sewer to the backlots facing County Road 6 would be approximately $44,000.00 and that the cost to extend to 4th Street would be approximately $75,000.00. He stated that 5th Street would be much more and also entail building a road.
Council discussed that if they sell the backlots for $500.00 then the city would have at least 3 new homes constructed in the addition. If the lots were sold for $5,000.00 or more some of the proposed homes may not be built.
Barron moved to sell the backlots behind the homes on 3rd Street only to persons with a new home being built or an existing home on 3rd street for $500.00 with the city paying for deed drafting and deed tax only, no abstract to be provided, second by Sebenaler and carried.
Mayor set a special meeting for June 21, 2016 at 5:00PM at the City Hall to discuss the selling of lots and backlots to interested persons for home construction and also to discuss any backlots that existing homeowners may wish to purchase.
Carol Johnson, Clerk/Treasurer Approved: Mike Olson, Mayor Dated: July 13, 2016
Other links: Lancaster Riverside Golf Course | Lancaster Public School