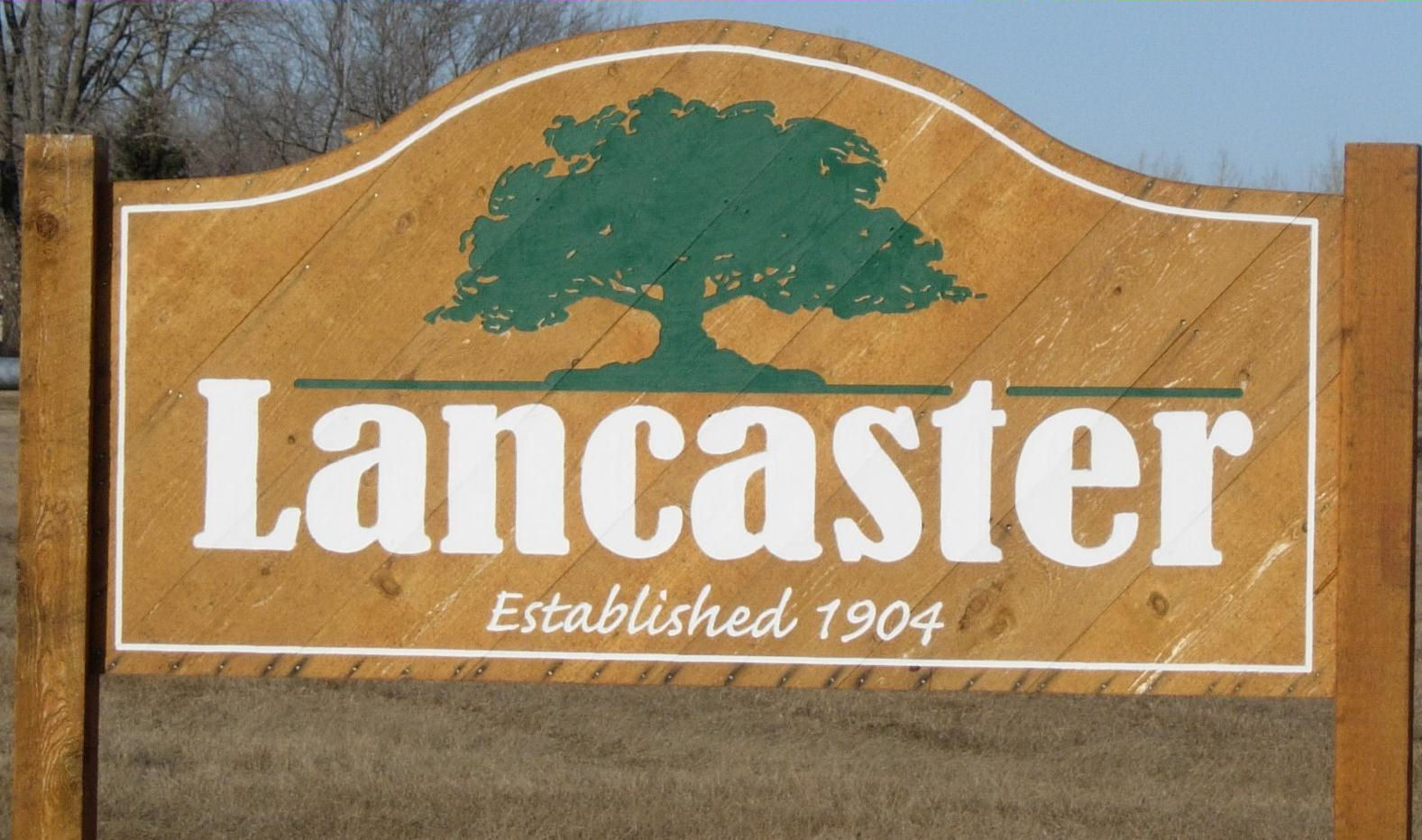 CITY OF
LANCASTER,
MINNESOTA
LANCASTER CITY COUNCIL PROCEEDINGS
The Lancaster City Council met for its Regular Meeting on Wednesday, April 13, 2022 at 7:00 P.M. The following persons were present: Mayor Mike Olson; Council members Faye Potrament, Kathy Bernstrom and John Stenquist. Also, present Anna Jauhola, Kittson County Enterprise.
Luke Nordin was sworn in as council member until January 2023. Nordin also reviewed and completed the Council Code of Ethics and Conflict of Interest Statement.
Bernstrom moved to approve the March 9, 2022 Meeting Minutes, second by Potrament and carried. A copy of the Minutes will be posted at the Lancaster City Hall and U.S. Post Office and available upon request to the clerk.
The council reviewed the April 2022 bills presented and other bills that have been paid prior to this meeting to avoid late payments, receive discounts & meet payroll and all payroll expenses as approved in the 2022 Rates Fees & Appointments Schedule. Potrament moved to approve the bills, second by Nordin and carried. An abstract of bills will be posted with the minutes and are available upon request.
Donald Burton submitted an application to close 1st Street from the corner of Minnesota Ave. west to Iowa Ave. (not including intersections). Stenquist moved to allow the closure from 6:00AM Friday, July 22, 2022 to 6:00AM Saturday, July 23, 2022 with all areas to be cleaned before reopening, second by Bernstrom and carried.
Liquor Store Manager, Shannon Bowlin, met with the council to discuss Liquor Store operations for the 1st Quarter of 2022. Council thanked Bowlin for her efforts.
Potrament moved to grant Wikstrom Telephone an easement to plow fiber into the Sports Complex, second by Stenquist and carried.
Council reviewed the city financials for March.
Gordon Dale, City Auditor, met via zoom with the council to review the 2021 audit. Auditor reports that the city is in good financial shape.
Other Items discussed: stop & yield signs and other road repair issues (Stenquist) will look at this; dog complaint; Fire Dept. water truck & Christmas lights on street poles; water valve shutoff; Employee handbook review committee (Olson, Nordin and Johnson).
George Zondagh, Public Works director, requests 80 hours pay in lieu of vacation due to inability to use vacation because of extreme winter weather. Stenquist moved to approve the pay in lieu at a cost of $2299.40, second by Bernstrom and carried.
Nordin moved to make application to Kittson County to close Central Avenue from 1st Street to 2nd Street (not including intersections) from 5:30 PM Friday, June 23, 2022 to 8:00AM Sunday, June 25, 2022, second by Stenquist and carried.
Fire Department requests to have a cost estimate from Public Employees Firefighters Retirement Fund for increasing the Firefighters annual service credit amount. Potrament moved to request the cost estimate in the amounts of $1,000; $1,100 and $1,200, second by Stenquist and carried.
Carol Johnson, Clerk/Treasurer Approved: Mike Olson, Mayor
Approval Date: May 11, 2022
Other links: Lancaster Riverside Golf Course | Lancaster Public School | NW MN Multi-County HRA