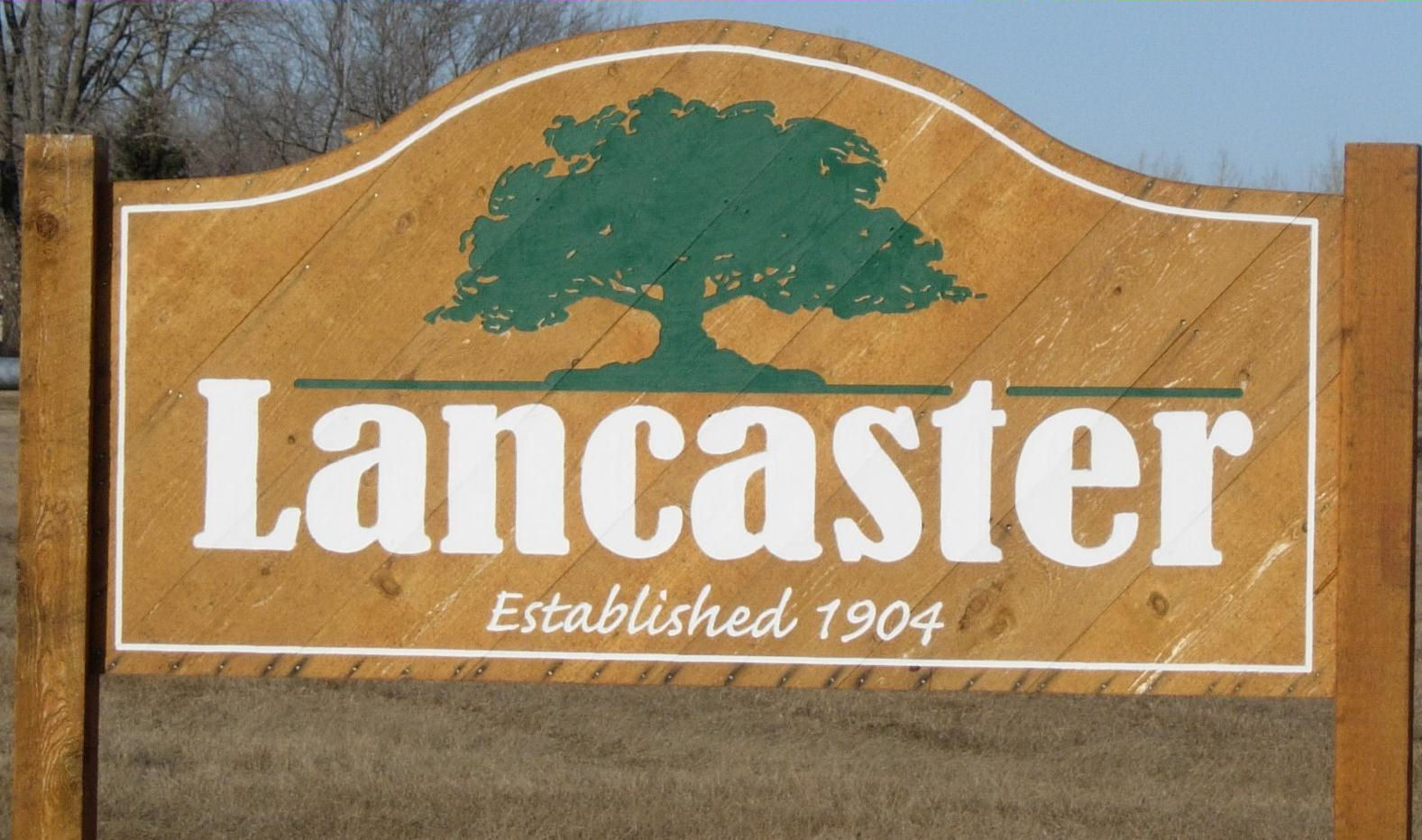 CITY OF
LANCASTER,
MINNESOTA
LANCASTER CITY COUNCIL PROCEEDINGS
The Lancaster City Council met for its Regular Meeting on Wednesday, December 12, 2018, at 7:00 P.M. in the City Hall Meeting Room. The following members were present: Olson, Hilman, Nordin and Peterson. Absent Bowlin. Also present, Council Person elect, Kathy Bernstrom.
Peterson moved to approve the Council minutes of the November 14, 2018 regular meeting second by Nordin and carried. A copy of the Minutes will be posted at the Lancaster City Hall and U.S. Post Office and available upon request to the clerk.
The council reviewed the December 2018 bills presented this night; any other bills that have been paid prior to this meeting to avoid late payments, receive discounts & meet payroll and all payroll expenses as approved in the 2018 Rates Fees & Appointments Schedule. Peterson moved to approve the bills, second by Nordin and carried unanimously. An abstract of bills will be posted with the minutes and are available upon request to the clerk.
Nordin moved to accept the 2018 Council per diems and Fire Chief Salary of $500/year for payment, second by Peterson and carried.
Mayor set the Liquor Store inventory for January 1, 2019 at 1:00PM.
Nordin moved to issue a 2019 3.2 off-sale liquor license to Bernstrom Oil Company and allow clerk and mayor to sign documents, second by Hilman and carried.
Peterson moved to apply for a 2019 Regional Fire Department Grant for 5 new radios with the Karlstad Fire Department acting as the host agency for grant implementation and reporting, second by Hilman and carried.
Clerk reported that the auditor suggests that a large increase in current year revenue due to grants should be accounted for by amending the current year budget. Nordin moved to increase the 2018 Budget for additional monies received for the Housing/Commercial Rehab Grant and Grant Recipient cost share totaling $129,565.00 and also make a corresponding increase in the 2018 Budget of $129,565.00 for Housing/Commercial Rehab Grant expenditures, second by Peterson and carried.
Council discussed Community Center making an extra payment on the loan above from the Liquor Store Fund. Nordin moved to transfer $20,000.00 from the Liquor Store account to the Community Center Debt Service Fund and make an additional payment to USDA of $20,000.00 as soon as practical, second by Peterson and carried.
Council also reviewed Council reviewed the November 2018 City and Liquor Store financial information.
Council discussed the revolving loan fund and noted delinquencies. Council directed the Mayor to send correspondence to the overdue accounts requesting that they discuss with the council repayment of these loans.
Council discussed sale of city owned lots to Lindomans and the possible ways to insure that a house is built on the lots. City Attorney, George Hanson has suggested 2 possibilities: Deed with a reversion clause or increased sale price with rebate of portion when house construction is at a specified construction phase. Olson will discuss the issue with Lindomans.
Hilman discussed the Liquor Store needs a cold air return in the furnace room and additional insulation in the ceiling.
Liquor Store Manager has requested approval for 3 Sunday Liquor Store Events on January 20; February 3; February 17 all in 2019. Hilman moved to allow the event applications to be submitted to the state for approval, second by Nordin and carried.
Council discussed the need for a backup used fire truck as the 1984 truck is unable to perform fire fighting duties. Council also discussed possibly paying off the USDA fire truck loan for the 2013 fire truck. This matter will be discussed with the fire department for further input.
As there was no further business the council adjourned.
Carol Johnson, Clerk/Treasurer Approved: Mike Olson, Mayor
Approval Date: January 9, 2019
Other links: Lancaster Riverside Golf Course | Lancaster Public School