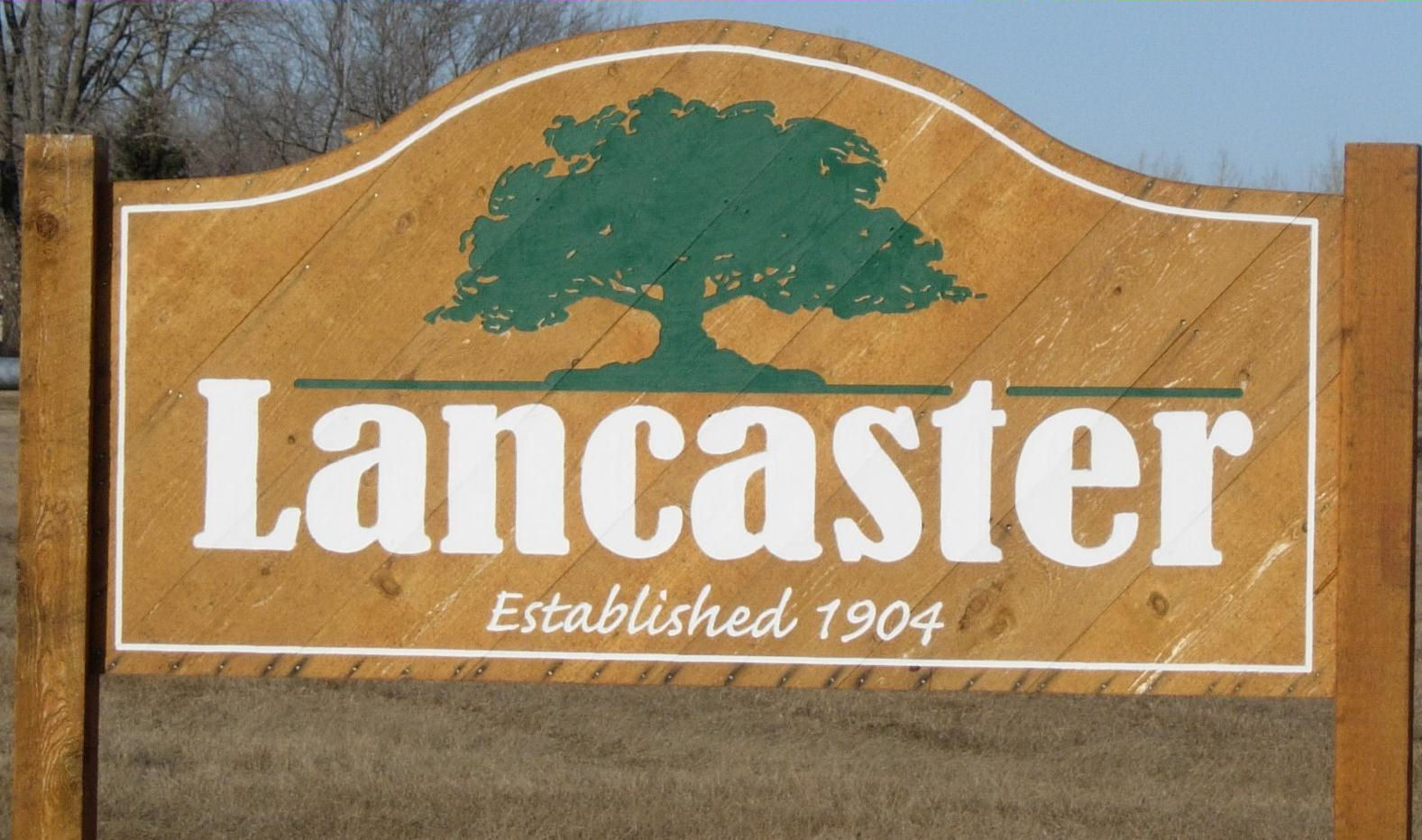 CITY OF
LANCASTER,
MINNESOTA
LANCASTER CITY COUNCIL PROCEEDINGS
The Lancaster City Council met for its Regular Meeting on Wednesday, February 9, 2022 at 7:00 P.M. The following persons were present: Mayor Mike Olson; Council members Faye Potrament, Kathy Bernstrom and John Stenquist. Absent Brad Rice. Also, present Anna Jauhola, Kittson County Enterprise.
Potrament moved to approve the January 12, 2022 Meeting Minutes, second by Stenquist and carried. A copy of the Minutes will be posted at the Lancaster City Hall and U.S. Post Office and available upon request to the clerk.
The council reviewed the February 2022 bills presented and other bills that have been paid prior to this meeting to avoid late payments, receive discounts & meet payroll and all payroll expenses as approved in the 2022 Rates Fees & Appointments Schedule. Stenquist moved to approve the bills, second by Bernstrom and carried. An abstract of bills will be posted with the minutes and are available upon request.
Clerk reported that at this time the total raised by various groups including the City is $14,500.00 for playground equipment at the Sports Complex. Bernstrom reported that a focus group will discuss the equipment needs.
Olson reported that the JD 444 Payloader will be delivered next week. Stenquist moved to pay the down payment as required not to exceed $20,000.00, second by Potrament and carried.
Olson discussed a proposal to purchase a directional blade with folding wings to help with snow removal. The quoted from RDO Equipment for a 10 foot blade is $27,705.00. Tabled until March meeting.
Clerk handed out the year end revolving loan report. All loans are current.
Council reviewed the January 2022 City and Liquor Store financial information.
Olson reported that Brad Rice has submitted his resignation from the City Council. Bernstrom moved to accept the resignation, second by Potrament and carried.
Carol Johnson, Clerk/Treasurer Approved: Mike Olson, Mayor
Approval Date: March 9, 2022
Other links: Lancaster Riverside Golf Course | Lancaster Public School | NW MN Multi-County HRA