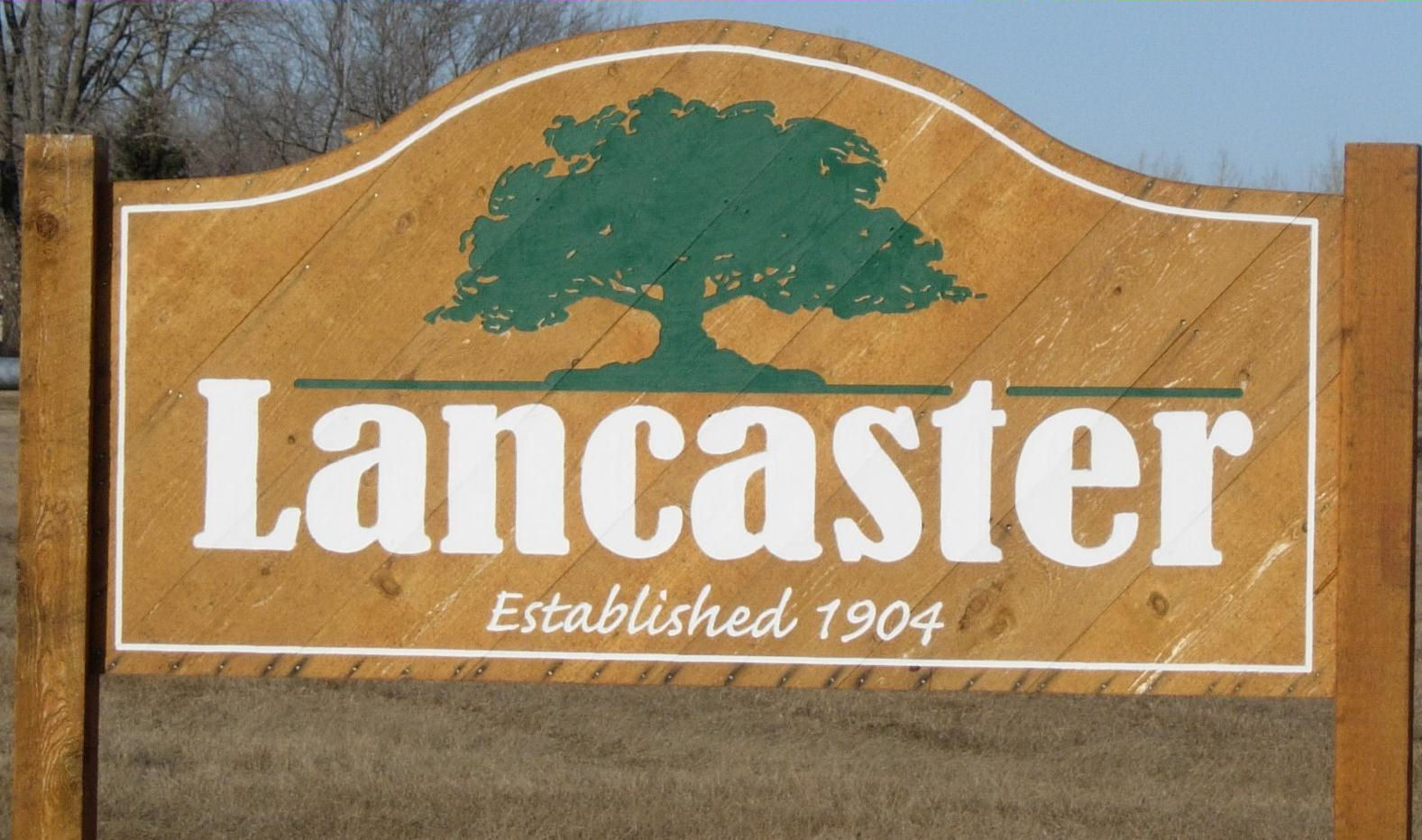 CITY OF
LANCASTER,
MINNESOTA
LANCASTER CITY COUNCIL PROCEEDINGS
The Lancaster City Council met for its Regular Meeting on Wednesday, June 8, 2022 at 7:00 P.M. The following persons were present: Mayor Mike Olson; Council members Faye Potrament, Kathy Bernstrom and John Stenquist. Luke Nordin was absent. Also, present Anna Jauhola, Kittson County Enterprise.
Stenquist moved to approve the May 11, 2022 Meeting Minutes, second by Potrament and carried. A copy of the Minutes will be posted at the Lancaster City Hall and U.S. Post Office and available upon request to the clerk.
The council reviewed the June 2022 bills presented and other bills that have been paid prior to this meeting to avoid late payments, receive discounts & meet payroll and all payroll expenses as approved in the 2022 Rates Fees & Appointments Schedule. Potrament moved to approve the bills, second by Bernstrom and carried. An abstract of bills will be posted with the minutes and are available upon request.
Council discussed heritage days cleaning.
Wojo's Rodeo submitted an event license application, hold harmless agreement and certificate of liability insurance for June 24th & June 25th to be held at the Sports Complex. Potrament moved to approve the application, second by Stenquist and caried.
Josh Carr, JC Spraying, presented a quote for mosquito spraying for the city $683.00/golf course $368.00. Bernstrom moved to accept the quote, second by Potrament and carried.
Clerk reported that the MN State Demographer reports that as of April 1, 2021 the city population is 361 and households are 144.
Mayor set the Liquor Store inventory for July 1, 2022 at 6:30AM.
Council reviewed the city financials for May.
Other Items discussed: campground and community center fridges and wiring.
J&S Foods requests the ability to designate 2 dedicated parking spaces in front of the store when large events are being held at the Community Center. Bernstrom moved to allow J&S the temporary parking spots pending county approval, second by Potrament and carried.
Carol Johnson, Clerk/Treasurer Approved: Mike Olson, Mayor
Approval Date: July 13, 2022
Other links: Lancaster Riverside Golf Course | Lancaster Public School | NW MN Multi-County HRA