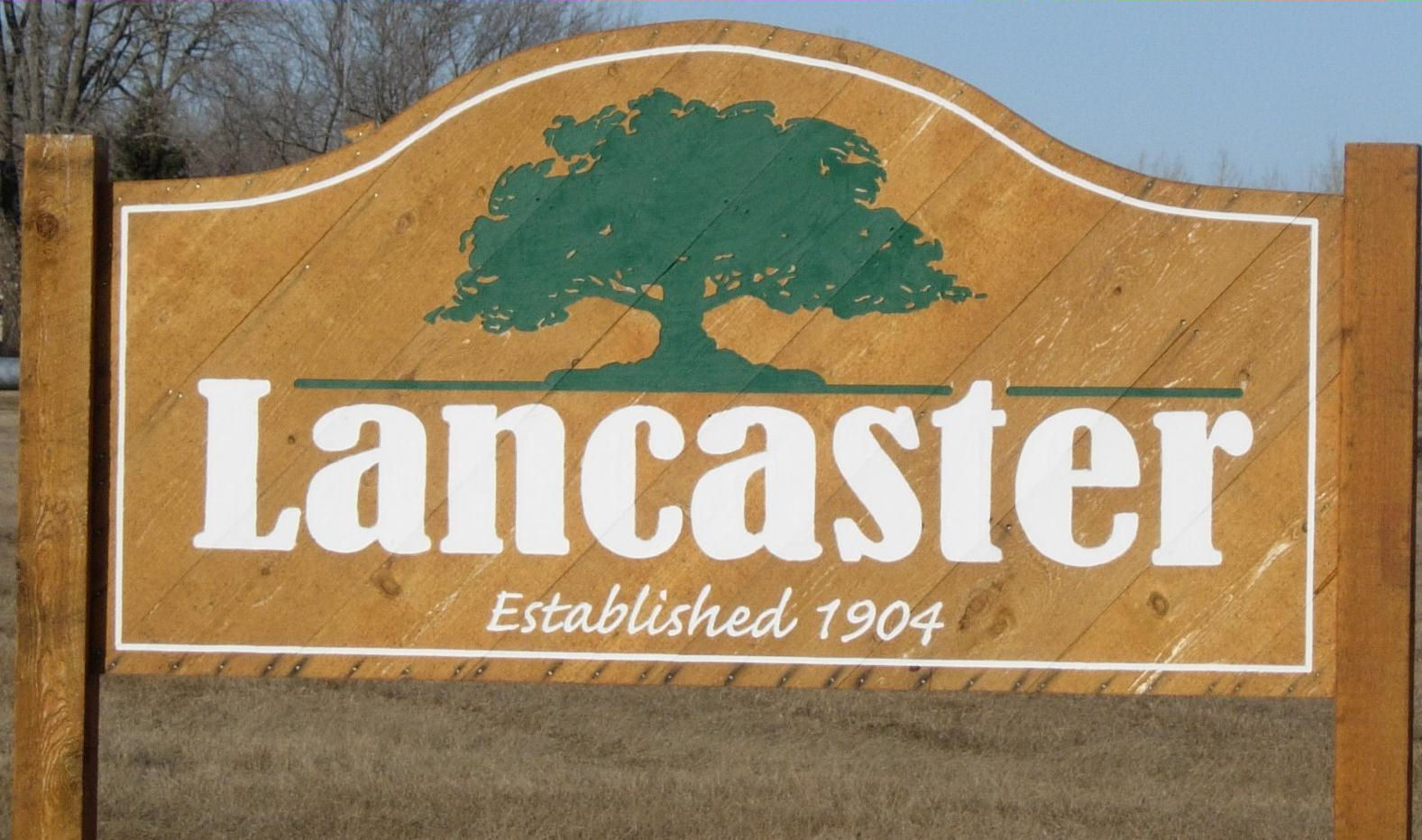 CITY OF
LANCASTER,
MINNESOTA
LANCASTER CITY COUNCIL SPECIAL MEETING PROCEEDINGS
The Lancaster City Council met for a Special Meeting to review a revolving loan application on Wednesday, March 2, 2017, at 5:00 P.M. in the Lancaster City Hall Meeting Room. Members present were Mayor, Michael Olson; council members present were Tom Sebenaler, Jim Hilman, Luke Nordin and Shannon Bowlin.
Donald Burton, representing AgriSports, Incorporated has submitted a revolving loan application for working capital for the business. The request is for a $35,000.00 loan for a period of 10 years (monthly payments) at interest rate to be determined by the council. The loan has been reviewed by the Northwest Regional Development Commision and the loan reviewer Staff Summary was given to the council for their information. The city Attorney, George Hanson, has reviewed the loan information and various types of loan collateral. Nordin has been working with Burton regarding the loan and has stated that AgriSports would be able to give the city a first mortgage on the AgriSports building and another lien on equipment and inventory. Hanson reports that the building offered has an old mortgage that seems to be paid off and loan recipient would need to have the mortgage satisfaction recorded and the a deed recorded that shows chain of title to AgriSports Inc. Hanson also reports that the equipment lien is not a 1st lien position. Hanson recommends that the city in addition to the mortgage, add the equipment lien; personal promissory note from Donald Burton and extend the life insurance assignment of Donald Burton to the city to include this loan if approved.
Hilman moved, second by Bowlin and carried to loan AgriSports, Incorporated $35,000.00 with the following conditions. The loan is for a period of 10 years (monthly payments) at 2% interest per year if city attorney verifies title to Agrisports and no outstanding mortgages-3% interest if there is an outstanding mortgage; First Mortgage on Agrisports, Incorporated building with hazard insurance required and city as a loss payee; the city to file equipment & inventory lien 4th position on all used inventory; personal promissory note and insurance assignment for this loan by Donald Burton. The city will pay attorney fees for drafting loan documents only with recipient to pay 1% loan origination fee, recording & UCC fees directly to the city by check. Recipient's attorney fees for title issues and old mortgage satisfaction etc. will be deducted from the loan proceeds, second by Nordin and carried.
Meeting Adjourned 5:45PM
Carol Johnson, Clerk/Treasurer Approved: Mike Olson, Mayor
Other links: Lancaster Riverside Golf Course | Lancaster Public School