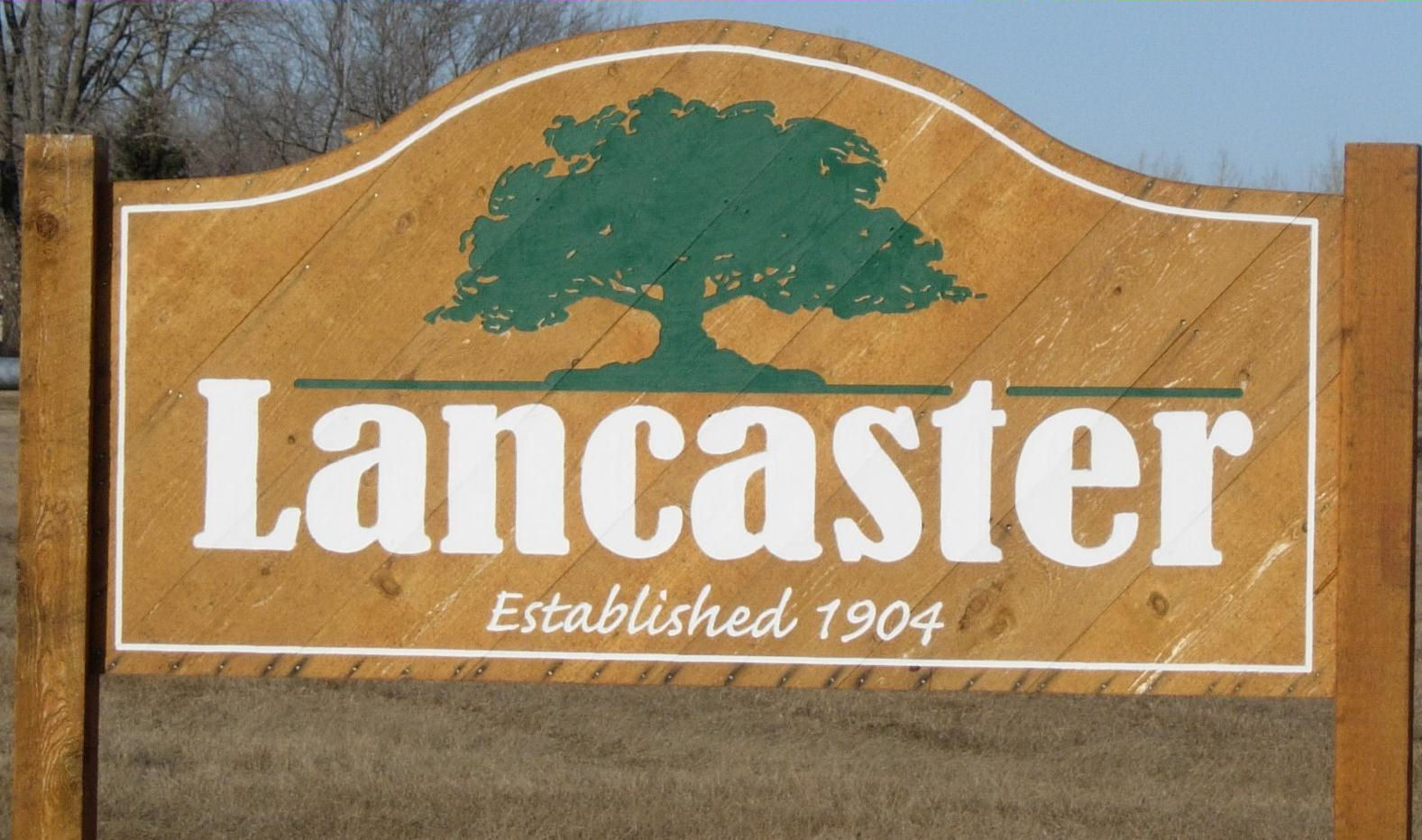 CITY OF
LANCASTER,
MINNESOTA
LANCASTER CITY COUNCIL SPECIAL MEETING PROCEEDINGS
The Lancaster City Council met for a Special Meeting to discuss water tower issues on Wednesday, September 25, 2019, at 4:30 P.M. in the Lancaster City Hall Meeting Room. Members present were Mayor, Michael Olson; council members present were Jim Hilman, Luke Nordin, Kathy Bernstrom and Faye Potrament. Also present George Zondagh, city maintenance.
Chad Edwards, representing Maguire Iron, Inc. met with the council regarding the paint flaking off of the water tower down to bare metal. There was a coat of paint applied in 2017 by Maguire Iron. Edwards explained that the issue is called Thermal Shock and that it occurs when a number of layers of paint actually tighten to hard to the metal and then temperature extremes cause the flaking to the metal. The layer of paint applied by Maguire is sticking but not the paint in the other areas where a number of layers are. He says that is impossible to predict when the maximum number of paint layers will occur and the right weather conditions.
Edwards also mentioned that the main water line up to the tank needs to be repaired as one of the frost jacket tubes has slipped. Repainting this is also not a good alternative as it is aluminum so it would need to stay blue or an additional silver aluminum could be placed over the existing tubes. This should stay unpainted but would add another layer of frost protection per Edwards.
Maguire Iron submitted a quote for complete lead abatement, sandblasting and painting. Mayor tabled making any decision as the council is waiting for an additional quote and will consider the issue at the next regular council meeting.
Meeting Adjourned 5:30PM
Carol Johnson, Clerk/Treasurer Approved: Mike Olson, Mayor
Approval Date: October 9, 2019
Other links: Lancaster Riverside Golf Course | Lancaster Public School | NW MN Multi-County HRA